One of my kids has already been through their GCSE's and A Level's and it will be a while before the little two do them, I'm sure that it will come round sooner than I would like it too though! I'm a huge believer in letting kids be kids so I am really cherishing them while they are young and making sure they have plenty of adventures and fun! I have so many regrets from my school days and I didn't take school seriously or have the support that I needed to get through. So being someone who has experienced being failed and having a child who has done well in his GCSE's I thought I'd put a few tips together to help your teenagers get prepared! Hopefully I will remember I wrote this in six years and take my own advice when Boo is getting ready for her GCSE's.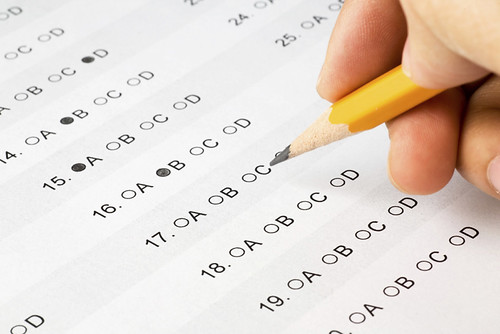 So here are my tips…
Most importantly of all is making sure that your child is getting enough sleep. None of us function properly on little sleep, so make sure they stop revising and get some shut-eye!
Make sure they are eating well. A well slept and well fed child will perform much better.
Help them make a schedule. Being organised will make it so much easier. Also make sure that their work space is clutter free!
Make sure they switch their phone off while revising! Social media and messages from friends are far too distracting!
If they are struggling then you may want to find a tutor to help, such as Fleet Tutors. Often kids will focus and perform much better for someone other than a parent.
Ensure they schedule in some breaks, it will do them good to get out and get some fresh air before they get back to it!
Help them understand how they learn best! Hopefully they will already know this but if they don't then finding out could change everything!
Try not to put too much pressure on them, they are under enough already and really don't need the added stress. So give them a break from the chores and let them focus!
Make sure they have all the pens, pencils, highlighters, flash cards etc that they need.
Be there for them. Let them know you are there to help. If they think they know it all let them teach you or if they're unsure quiz them. Revision can be lonely so they will be glad of the support.
Have you got children who have taken their GCSE's? Do you have any tips that you could add?